About Driftwood Media
Video Production Company in Twin Cities, MN
Who are we?
We are a group of filmmakers who cannot help but see story in just about everything. These stories have lead us to meet some of the most amazing people in the world and we are so grateful for the experiences we have had. We believe that everyone has a story to tell and we love being able to help our clients tell that story better! We believe that telling good stories does not start with flipping the cameras on and hitting record but by having a passion for listening and understanding how to communicate your story. We pride ourselves on being different than other production companies because of our deep passion for what we do. From humble beginnings of filming family videos to unpacking the life story of CEOs of fortune five hundred companies, we have a unique way of connecting with each individual we meet to help tell their story better. We make the entire process of working with Driftwood Media as easy as possible so that our clients can continue focusing on their business.
Meet The Team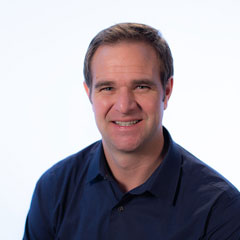 JON ZAUGG
Founder & Executive Producer
Jon started Driftwood Media in 2007 after doing international missions and seeing the impact storytelling could have on businesses both for-profit and non-profit. He loves capturing powerful stories that allows people to connect to a cause, service or product.
TAMARA ZAUGG
Administrative Assistant
Tamara has been a huge part of Driftwood Media after marrying Jon in 2012 and helping organize and manage administrative task and company decisions.
RYAN VEST
Aerial Videographer / Media Relations
Ryan has been helping Driftwood Media for years but once getting his FAA certification starting helping capture client stories from the sky and brought a new perspective to our videos.
Our Clients
Some Of Our Clients Include Corporate, Non-Profit Organizations and Many More..
What they think of us!
Recent Google Reviews
Betel Lopez


We had the privilege to have Jon visit us at Emmanuel Ministries and help us make an amazing video of our work with the children at a Home in Juarez Mexico. He captured our story and the testimonies of our children they're beautiful. It was a blessing to work with Jon and the result of his work was really wonderful. Thank you Jon!
Jeff Zaugg


The Driftwood team did a phenomenal job filming and taking photos for our FATHERS FOR THE FATHERLESS 100 mile bike ride. Great crew and incredible results.
Marie Anderson


Driftwood Media is my go-to source for professional non-profit video work. Jon and his team not only have the skills to produce high quality film (and audio), they have the soft skills and tact to handle sensitive stories and topics well. They have mastered the art of digital storytelling and have beautifully helped us tell the story of New Life Family Services through the years.